Phone:
Phone:

M:

443.886.4426-Direct

443.886.4426-Direct

mobile

Phone:

O:

410.515.2000-Office

410.515.2000-Office

office
Designations:

CertifiedReal Estate Negotiation Expert
Here's a testimonial from a Listing Client. I sold their Historic Home circa 1796 with historic barn and 16 acres. 
Jane Trail's Certifications and Designations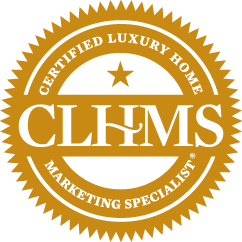 Certified Luxury Home Marketing Specialist
 The Certified Luxury Home Marketing Specialist designation assures affluent buyers and sellers   that Jane Trail has the knowledge, experience, and unique skills to meet their needs. Members of The Institute who hold the CLHMS designation have documented performance in the TOP 10% of their residential markets and have successfully demonstrated their expertise in the luxury home and estate market through special training classes and required sales.
New Home Specialist Certification
The New Home Specialist Certification designates Jane Trail with Real estate's most respected and comprehensive training for working successfully with builders, developers and new home buyers in all areas of new home sales and marketing. Real estate's most respected construction training gives the product knowledge needed as a true
                                         
Residential Construction Certified (RCC)
Are you having fun with your search for a new home or your quest for selling your home? I believe this is where the process begins - making it fun! My personal belief is "Home Is Where Life Happens"©. Do you know what you need to have happen in your life?
I am deeply honored to have the opportunity to serve you as your Realtor®, your Certified Pricing Strategy Advisor (PSA), your Certified New Homes Specialist (CNHS), and with my knowledge as Residential Construction Certified (RCC).
I have significant experience working with buyers in new homes construction representing builders on the national, regional, and local levels. In this capacity working as a Sales Rep for Builders from their model home sales centers, I represented the Builder. Most buyers don't realize that the builder's sales rep does not represent the buyer. I represent the Buyer as their Realtor®, and my buyers have state of the art representation as I understand fully the buying process and building process of new home construction. It is always in the Buyer's best interest to have a Realtor® who is a Certified New Homes Specialist and Residential Construction Certified represent them when purchasing a new construction home.
I not only provide expertise in New Construction Homes (with all builders) but also in Resale purchases and Listing homes for sale. 
I am a single parent of two children who are in college We have the sweetest little dog, Sabrina who trained us within 48 hours. I love everything to do with homes -- interior design, architecture, feng shui, and working with my cherished buyers and sellers. Giving back in service is important to me be it with volunteering at a homeless shelter or supporting a charitable cause.
I am very grateful that you took the time to connect with me. Thank you for visiting. Let's take the next step and have a brief conversation to get to know each other. Feel free to e-mail me at jane.trail@cbmove.com or text or call me at 443-886-4426 to schedule a "Get Acquainted" call and learn how my expertise benefits you.
---
Sold
Listings
ELLICOTT CITY, MD
beds
baths
Coldwell Banker Residential Brokerage
5 Bel Air South Parkway, Bel Air, MD 21015-6138